Why BlackBerry needs a budget BB10 phone ASAP
A lower-cost phone running BlackBerry 10 could show up at the company's BlackBerry World conference. CNET breaks down why it's important.
BlackBerry CEO Thorsten Heins introduces the Z10 and Q10 (right).
(Credit: Sarah Tew/CNET)
BlackBerry's next phone announcement doesn't have to be big or flashy. It just needs to be affordable.
With the BlackBerry Z10 and Q10, the company has shown it can make a competitive smartphone. Now it needs a budget-friendly version that it can market to the regions of the world that have shown the most growth over the last few years.
"I think a low-cost phone is critical," said Maribel Lopez, an analyst at Lopez Research. BlackBerry "can still gain traction in emerging markets."
That could come as early as Tuesday, when BlackBerry kicks off its BlackBerry Live event, an annual confab held in Orlando, Fla. All eyes will be on BlackBerry and CEO Thorsten Heins to see what rabbit he pulls out of his hat next.
With images of the rumored BlackBerry R10 popping up, expectations are high that the company will show off the device at BlackBerry Live. It could be the centerpiece of a week focused on fostering developer support, networking with BlackBerry executives, schmoozing with customers and partners, and -- of course -- hanging out with Alicia Keys.
The BlackBerry R10 -- or another low-cost BlackBerry 10 phone -- is an important piece of the puzzle for the company's turnaround bid. The company still has a strong brand in far-flung regions such as India and Brazil, where its BlackBerry Messenger feature still has users hooked. In order to truly grow the number of BlackBerry 10 users, the company needs to get its existing base of emerging-market customers to upgrade.
"When you look at where their sales are strongest, they're in markets where consumers can't afford high-end smartphones," said Avi Greengart, who covers consumer products for Current Analysis.
The high-end market is already a brutal street fight between the various vendors, with Apple and Samsung largely staying above the fray. But increasingly, that fight is being taken to markets where subsidies don't exist and consumers aren't used to spending $600 a phone. If BlackBerry rests on its Z10 and Q10 laurels, it risks losing its still strong position there.
BlackBerry isn't alone in pursuing the low-end market. Nokia just unveiled a phone that shares many of the capabilities of a true smartphone, but retails for $99 without a contract. Apple has long been rumored to be working on a low-end version of its iPhone, with many expecting the company to unveil one this year. Samsung Electronics already makes a wide array of affordable smartphones running on Android.
These markets are ones where the consumer foots the whole bill for a phone, and there isn't a subsidy artificially bringing down the price. That BlackBerry is able to command sales under these concessions is a highly underrated advantage, Lopez said.
Drumming up the hype
Expect BlackBerry to work hard at the confab to create the impression that both of its BlackBerry 10 phones are off to a good start -- whether they really are or not.
Aside from anecdotal evidence and supply checks by industry observers, there are no hard numbers on just how many BlackBerry 10 devices have been sold. The phone had just gone on sale a few days before the company reported its fiscal fourth-quarter results in March. The Z10 didn't go on sale in the U.S. until last month.
While the early word was that the Z10 sold well initially, many see demand slowing as the keyboard-equipped Q10 becomes available.
1-2 of 15
Scroll Left Scroll Right
BlackBerry could provide a little boost and confidence to the base by throwing out some sales figures, providing some assurance that its smartphones are indeed getting bought.
More likely, BlackBerry will stick to its message of creating a platform that's easy for developers to build apps and make money. The company may introduce new tools to developers to get even deeper into the BlackBerry 10 software.
"It's where they tell the faithful: Here's why you should continue to be faithful," Current Analysis' Greengart said.
But will the R10 show up?
Still, there remains some doubt that BlackBerry will actually show off its low-cost BlackBerry device at BlackBerry Live.
The sole purpose of the conference, once known as BlackBerry World, is to drum up hype for its products and services. So, some argue, it may not make sense to unveil a lower-end, less-flashy device to an audience used to the newest whiz-bang announcements.
"If it did come out, I'm not sure if that's the right event for it," Lopez said. "I think people in the U.S. would be underwhelmed by it. It's a flash and branding market here."
Given the leaked images, many suspect the BlackBerry R10 will make an appearance.
What's unlikely is for BlackBerry to introduce a high-end device. BlackBerry's Heins told CNET that it has an exciting "flagship" phone planned, but it will likely launch later this year.
Expectations are a bit higher than before. BlackBerry built up Moneygram money transfer some momentum with the BlackBerry 10 launch. It needs to sustain that with BlackBerry Live.
Read the full CNET Review
The bottom line: The BlackBerry Q10 is a great phone for QWERTY diehards and e-mail addicts, but anyone who doesn't need a physical keyboard should skip it. Read Full Review
BIG Lottery Fund boosts Go ON UK's digital vision with £15m injection
The Big Lottery Fund (BIG) has invested £15m to aid Go ON UK in its mission to make the UK the world's most digitally skilled nation.
In addition, the Prime Minister has made a call to businesses to support the drive. Still under development the BIG programme will open for businesses to apply for the funding this autumn. BIG has pledged to fund a small number of UK-wide projects.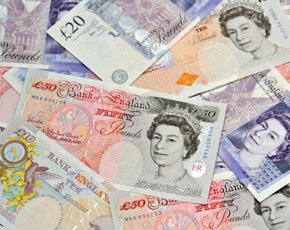 According to the ONS Internet Access 2012 - Households and Individuals report published in February of this year 7.4 million UK adults (15%) have never used a computer or the internet. Furthermore, 16 million people in the UK currently lack basic online skills to confidently and safely make use of digital tools available to them.
The cross sector charity, Go ON UK has eight chief executives on its board – Age UK, BBC, Big Lottery Fund, E.ON, EE, Lloyds Banking Group, Post Office and TalkTalk.
Speaking to Computer Weekly, Graham Walker, chief executive of Go ON UK, said: "The idea is to overcome the perception of the internet and to equip people with the necessary digital skills and tools so they can safely be online."
Walker added: "We will be looking for national organisations, with good community reach, that can come forward and offer face-to-face support. The fund is not for kit, platforms or apps for example but to offer support with a focus on face-to-face training and strategies.  
"Getting our message out there is a peer-to-peer thing. The internet is for the whole population, not just for geeks - it empowers you to be better informed."
Walker said businesses are being alerted now to give them time to develop applications demonstrating strong cases on how they would use the fund to turn the disconnected into confident online users.
Big Lottery Fund chief executive Peter Wanless said: "We expect to fund only a handful of significant projects, so competition will be intense."
Baroness Lane-Fox, chair Go ON UK, said: "The Big Lottery Fund's digital skills investment helps us deliver on Go ON UK's objective to secure vital investment to build the digital skills of people and organisations across the UK. But we need other organisations to play their part and follow suit."
Prime Minister David Cameron said: "If we are to succeed in the global race, it is vital that we ensure our people and businesses recognise the opportunities that the web offers and have world-class digital skills. That is why this government is supporting Go ON's ambition to make the UK the world's most digitally skilled nation.
"We are investing around £1bn in our digital infrastructure to ensure that everyone in the UK has access to fast, reliable broadband. These changes will reinforce the UK's position as a leading digital economy and will help to create local jobs and national growth."
North east pathway
Go ON UK has also unveiled plans to kick start a skills delivery programme in the north-east of England, from October.
After successful cross sector partnerships in Liverpool, the organisation plans to take the Go ON Liverpool model and make digital skills a regional priority for the north east.  
Go On Liverpool included £100,000 of funding from BIG and reduced the number of people offline in Liverpool by 55% in 18 months.
On plans for the north east, Lane Fox explained: "We are confident we will be able to provide further evidence of the impact of partnership working to drive up digital skills and build a replicable partnership model that we can the roll out across the nation over the next 18 months."
Walker said: "We have proved that the Liverpool model works, so we are now looking to do the same thing but on a larger scale. The flavour of Go ON UK is 'lets supercharge what communities are already doing by helping them'."
In June 2011, some 104,000 adults (29%) in Liverpool had never been online compared with 17% nationally. Over 18 months 1,500 digital champions were recruited to deliver training and in turn 43,000 new internet users were born.
The campaign was backed by all 90 local councillors and 80 local partners showed their support by promoting the Go ON UK message to their local community and outreach.
Labour promises £75m for digital skills
This week shadow media minister Helen Goodman announced Labour would invest £75m in a new digital skills programme if re-elected. The programme would focus on getting more people online and improving digital skills, funded by halving the size of the government's current super-connected cities programme.
Last year, the government earmarked £114m from its £830m broadband investment pool with the aim of transforming ten UK cities into "super-connected cities" by 2015.
Previously the government has pledged to invest £830m in delivering the best broadband in Europe, including the extension of mobile coverage.
Email Alerts
Register now to receive ComputerWeekly.com IT-related news, guides and more, delivered to your inbox.
By submitting you agree to receive email from TechTarget and its partners. If you reside outside of the United States, you consent to having your personal data transferred to and processed in the United States.
Privacy
Read More
Related content from ComputerWeekly.com

RELATED CONTENT FROM THE TECHTARGET NETWORK